Associating Master List items with Activities
Activities are defined by giving them a name and description. In addition, you may associate several types of data for each activity, as defined in the Master List. To associate an item in the Master List with an activity:
1. Select (highlight) an activity in the Scenario Workflow.
2. Select (highlight) an item in the Master List.
3. Drag the selected item in the Master List, to the table. Or, you may use the arrow button to add items.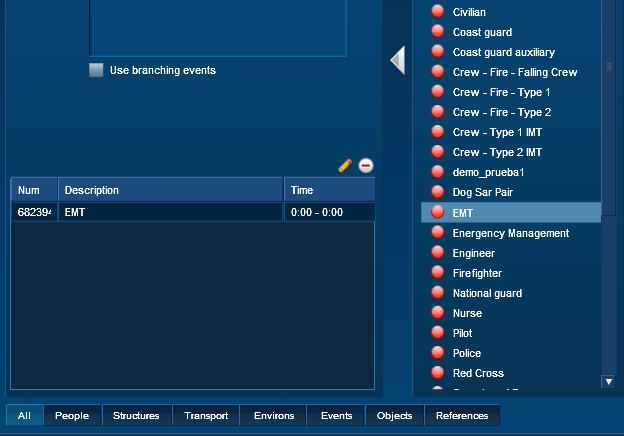 Master List items should be assigned to each activity and all branching activities. People, Structures, Transport, Events and Objects have locations, start times, and durations within the scenario. These times and locations need to be assigned in order to create a Scenario Playback.
To specify times and locations, select any item from the table. Double-click or press the Edit button (pencil) to open the Edit Event window.